Chart Breakout Alert – Blackthorn Resources (BTR)
BTR has broken out of a nice clean chart pattern today on increased volume. This is one of our preferred setups to trade as a stop loss can be set just below the breakout point 1.22/1.24 and the chart signal gives a high probability of success.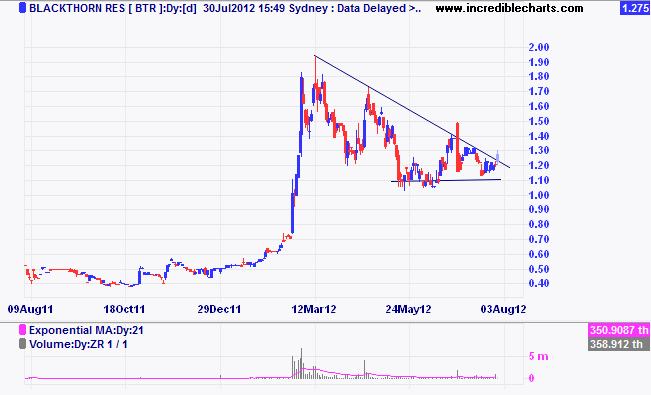 As always, these are our thoughts, please do your own research.