Potential Trade – Ethane Pipeline (EPX)
EPX has broken above recent resistance at 2.32. Volume has also increased. The chart has shown a nice strong trend over the past 6 months or so, and this break above 2.32 appears to give a continuation signal. Volume on the stock is thin, therefore we would only be looking to take a small trade on a stock of this nature.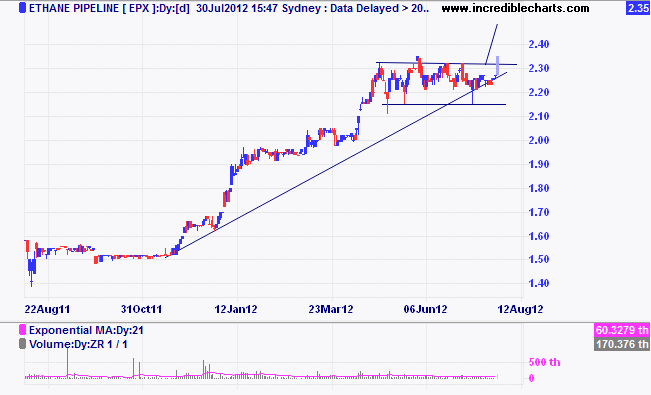 As always, these are our thoughts, please do your own research.